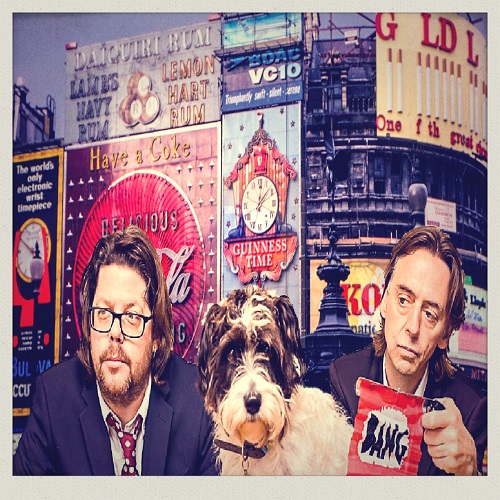 Welcome to Episode 4 of Vapour Trails on Ship Full of Bombs.
This month we have everything from Dick Dale, Sister Rosetta Tharp to the Cramps and Sonic Youth, with a bit of David Essex and a li'l London celebration thrown in, an all! 
Where else, but on SFOB would you find all this? Nowhere, that's where!
So tune in or download and tell all your friends.
Enjoy the show!
This is what we played!
Dick Dale – Misirlou
The Divine Comedy – National Express
Sister Rosetta Tharp – This Train
Tom Jones – Looking Out My Window
Joan As Policewoman - Christobel
Martha And The Muffins – Echo Beach
Pink Industry – What I Wouldn't Give
The Smiths – Bigmouth Strikes Again
The Passions – I'm In Love With A German Filmstar
Andre Williams & Velvet Hammer – Happy (Is My Life)
Neon Neon – I Lust You (feat. Cate Le Bon)
Magazine – Shot By Both Sides
Kurt Vile – Pretty Pimpin'
David Essex – Rock On
The Waterboys – A Girl Called Johnny
Julian Cope – Try Try Try
Gorillaz – Stylo (fat. Mos Def & Bobby Womack)
Sonic Youth – Sugar Kane
Silver Jews – Smith & Jones Forever
Madness – We Are London
The Kinks – Waterloo Sunset
The Good The Bad & The Queen – Kingdom of Doom
Bee Gees – How Deep Is Your Love
Lee Hazlewood – Girl On Death Row
The Cramps – You Got Good Taste (Live)
John Howard – Goodbye Suzie