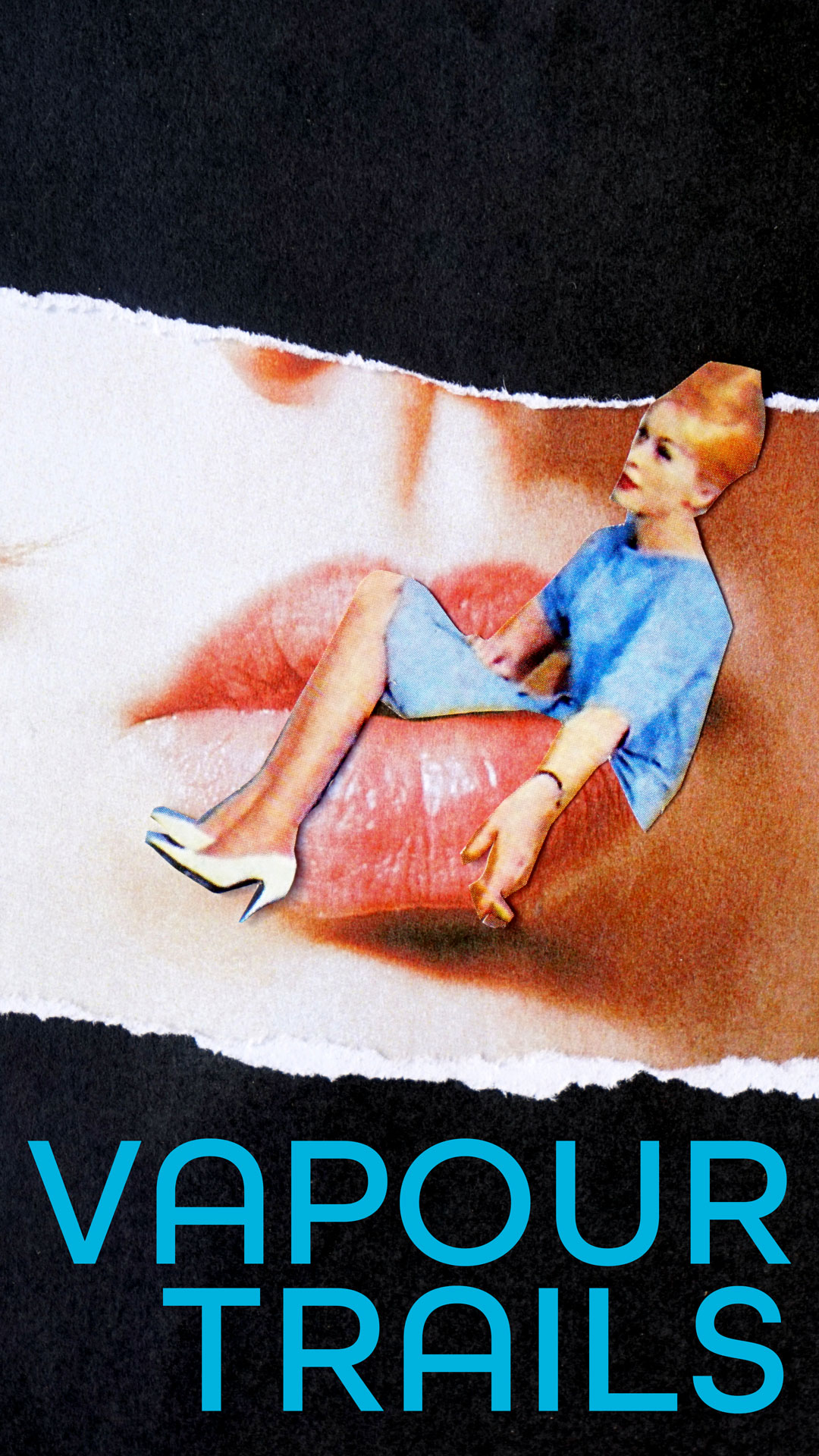 Welcome to Vapour Trails episode 14
As we move out of lockdown and into the 2nd year of Vapour Trails - Howman Tales, light-hearted remarks from Connelly throughout. We give you everything we have, even though you haven't asked for it. 
Brought to you with love by Roister Doister and Shoe Horn. This has been an Empty House Production
Image Design: Jane Durlacher
Track Listing: 
Killing Joke – Love Like Blood
Spear of Destiny – Prisoner of Love
Baxter Dury – Say Nothing
Vivian Girls – Where Do You Run To
Nicole Atkins – Domino
Isobel Campbell & Mark Lanegan – Deus Ibi Est
The Good, The Bad & The Queen – 80s Life
Karen Dalton – Something On Your Mind
People of K (KLF) – 3am Eternal
The Kinks – I Go to Sleep (demo version)
Gary Numan - Are 'Friends' Electric?
Crystal Stilts – Converging In the Quiet
Girls Names – Bury Me
Dirty Beaches – I Dream in Neon
Fire Engines – Meat Whiplash
Masahiko Satoh – TBSF
Chorusgirl – No Moon
Small Faces – Tin Soldier
The Fallen Leaves – Passing By
The Walker Brothers – Lines
Boogarins – Lucifernandis
Squeeze – Some Fantastic Place
MC5 – Looking At You
Jim Reeves – Adios Amigo
EOB - Olympik 
#vapourtrails #shipfullofbombs #killingjoke #spearofdestiny #baxterdury #viviangirls #nicoleatkins #isobelcampbell #marklanegan #thegoodthebadandthequeen #karendalton #klf #thekinks #garynuman #tubewayarmy #crystalstilts #girlsnames #dirtybeaches #fireengines #masahikosatoh #chorusgirl #smallfaces #thefallenleaves #thewalkerbrothers #boogarins #squeeze #mc5 #jimreeves #EOB