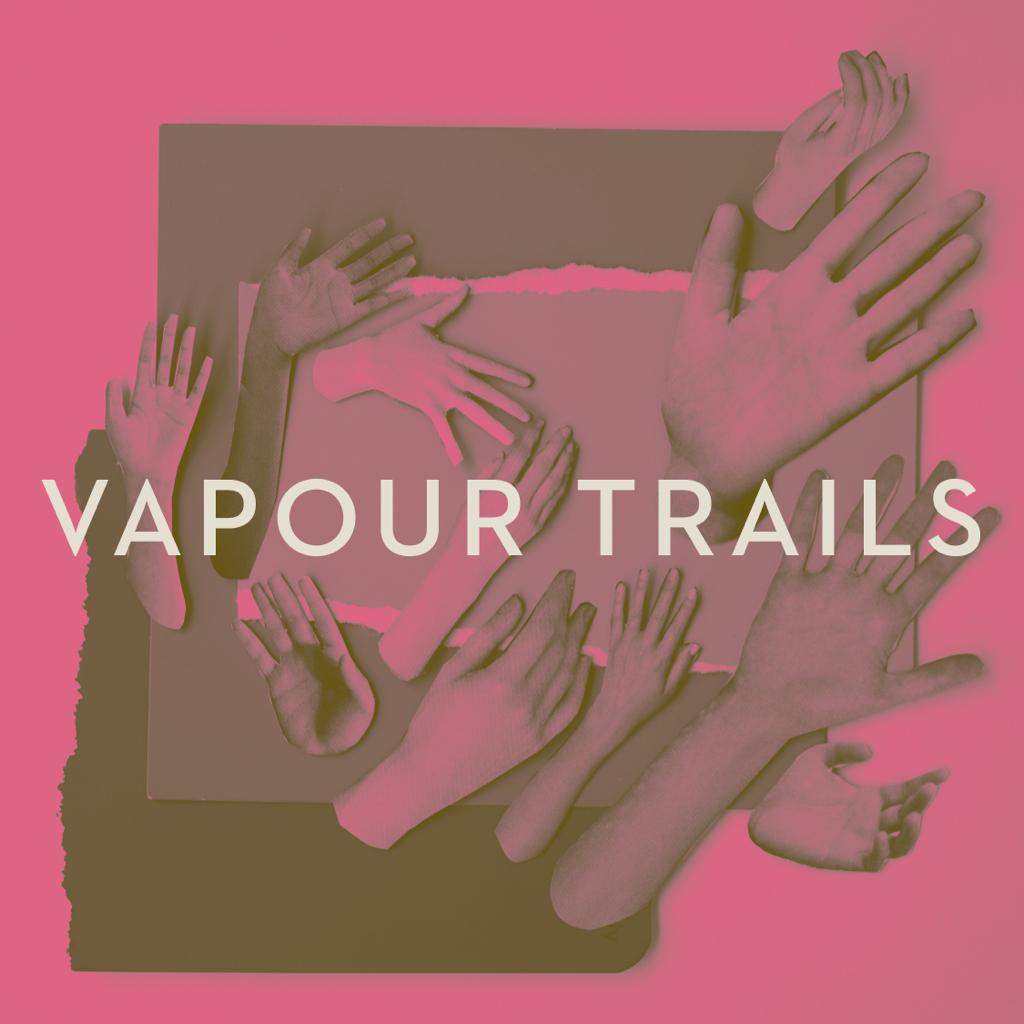 Welcome to episode 12 of Vapour Trails, the radio show. Yes, that's 24 hours from Tulsa to you and me
Still locked down, our barely coherent mumblings from isolation are mercifully few and more than drowned out by some great tunes.
We're playing with technology we hardly understand - so sorry if some of it sounds like an elastic band.
But that's lockdown for you!
Throbbing Gristle – Hot on Heels of Love
The Human League – Being Boiled
Dolly Parton – Jolene
Dennis Wilson – River Song
The White Stripes – Girl, You Have No Faith in Medicine
Courtney Barnett – Need A Little Time
Purple Mountains – Margaritas at the Mall
Simple Minds – Changeling
Iggy Pop – Nightclubbing
JarvIS – House Music All Night Long
Lee Hazlewood – Your Sweet Love
Buzzcocks – Promises
Echo & the Bunnymen – With a Hip
Iggy & the Stooges – Search and Destroy
Goldfrapp – Believer
Can – Vitamin C
Bandante – Bang Bang
The Beloved – The Sun Rising
The Velvet Underground – Sunday Morning
World of Twist –Sons of the Stage
Cordell Jackson – Basketball Man
Kid Congo Powers & the Pink Monkey Birds – Coyote Conundrum
Kesha (feat. Sturgill Simpson, Brian Wilson & Wrabel) – Resentment
Beans on Toast – Here at Homerton Hospital
Alabaster DePlume – Be Nice to People