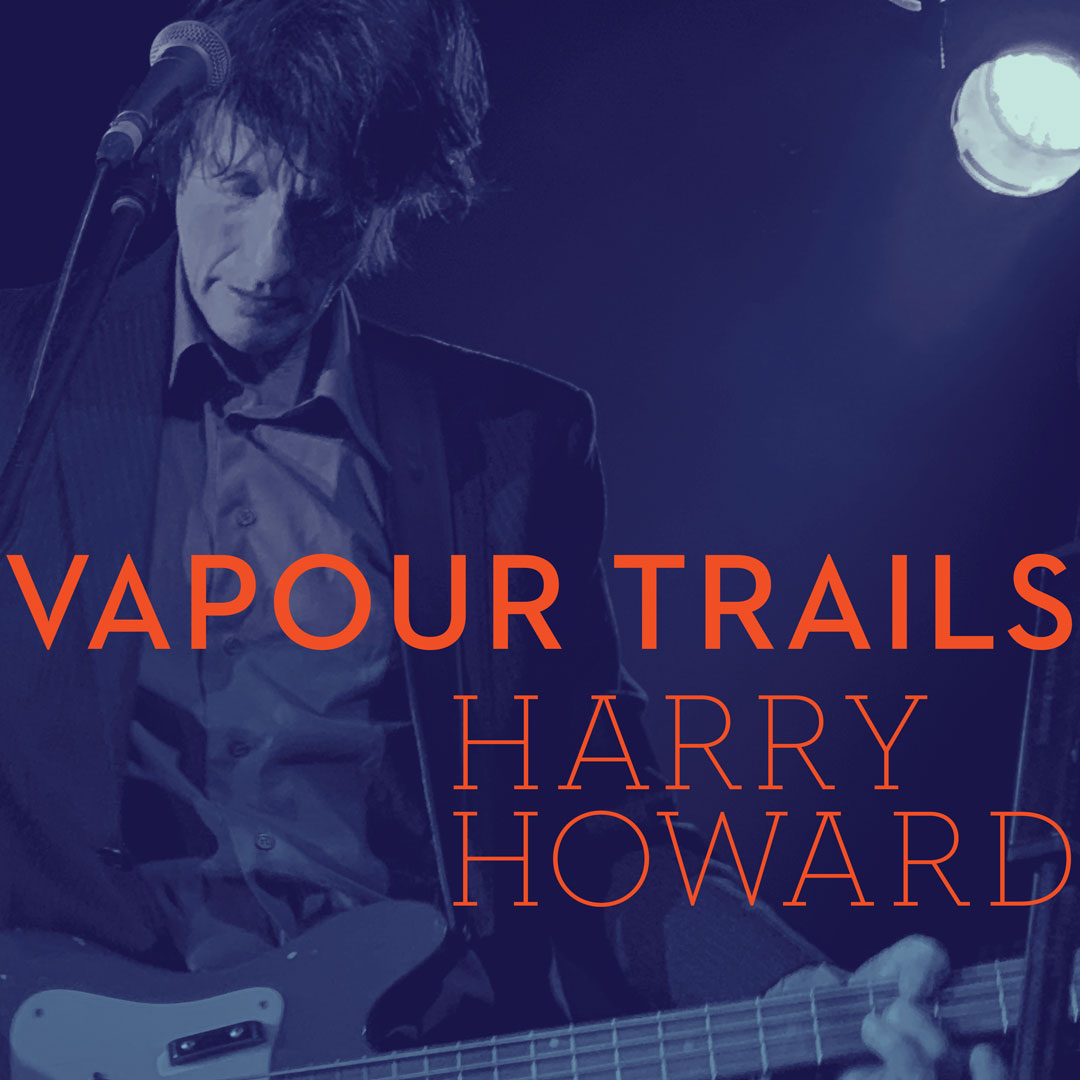 Welcome to the first in an occasional series of Vapour Trails Lockdown Specials.
In this episode we spoke with influential Australian musician, Harry Howard (Crime and the City Solution, These Immortal Souls, Pink Stainless Tail, Harry Howard and the NDE & ATOM) via a clunky old zoom link to Melbourne.
In a wide ranging conversation, we cover everything from the early days of the Birthday Party, Berlin in the mid 80's, the recent concerts celebrating the work of Harry's late brother, Rowland S. Howard, and his current project, ATOM, with a few tunes dotted along the way - and lots more besides.
Also, as a bonus, following on straight after the conversation, we've added an hour of back-to-back tunes, all related in some way to the bands/musicians Harry has worked with - full track listing below. So, if you like your emotions (and guitars) raw n close to the bone, keep on listening after the chat.....
Photo of Harry and design by Melbourne's very own Jane Durlacher
To order 'This Guitar Belongs to Rowland S Howard' - the book mentioned in the conversation, edited by Harry Howard, please visit http://ledatape.net/lto/product/this-guitar-belongs-to-rowland-s-howard/ (you can also purchase work by Pink Stainless Tail via this site, one of Harry's earlier projects)
Music by ATOM on It Records, Melbourne, can be bought here https://itrecordsmelb.bandcamp.com/
Track Listings:
Harry Howard - Interview:
These Immortal Souls - Insomnicide (intro - excerpt)
Crime and the City Solution - Hey Sinkiller
These Immortal Souls - Hey! Little Child
Rowland S. Howard - Shut Me Down
Harry Howard and the NDE - The Only One
ATOM - Don't Come Back
Harry Howard - After Show
Mick Harvey - Back at Kiatora
Anita Lane - Lost in Music
The Birthday Party - Several Sins (co-written by Harry & Rowland S. Howard)
Ed Kuepper - Sleepy Head
The Moodists - Gone Dead
Mick Harvey, Lindelle-Jayne Spruyt - Sensuelle et Sans Suite
Dave Graney & The Coral Snakes - You're Just Too Hip, Baby
Epic Soundtracks - Fallen Down
The Birthday Party - Kiss Me Black
Minimal Compact - When I Go (from Wings of Desire OST)
Einsturzende Neubauten - Feurio!
Laughing Clowns - Holy Joe
Low + Dirty Three - I Hear...Goodnight
Beasts of Bourbon - I Told You So
Jacobites - When The Rain Comes
JP Shilo, Mick Harvey - Ss C'est Bon
The Immortal Souls - King of Kalifornia