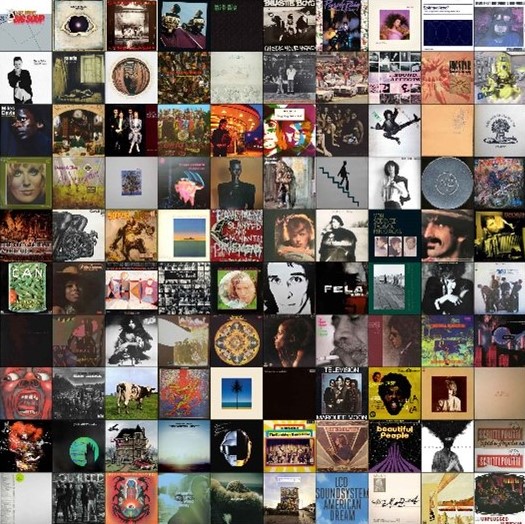 The first rule of Record Club is of course that we don't talk about Record Club but after thirteen years of meetings we have reached our One Hundredth Album!
So to mark this milestone, and without a safety net, we are attempting playing a track from each of our featured albums and joined in the studio by a gang of guests throughout the day plus hosts sharing their choices, opinions plus the why and the when from our first RC night to our last!
We have a blast and hope you enjoy!
Playlist
(I Know) I'm Losing You - Rod Stewart - Every Picture Tells A Story
I'm So Green - CAN - Ege Bamyasi
Gas Mask - The Left Gas - Mask
I Can't Stand the Rain Ann Peebles- I Can't Stand The Rain
Ama Bonsu - The Ramblers Dance Band - The Sound Of The Ramblers Dance Band Of Ghana
Still Life - Suede - Dog Man Star
Whole Lotta Love - Led Zeppelin - Led Zeppelin 11
This Is the Sea - The Waterboys - This Is The Sea
Crystalline - Björk - Biophillia
Paid In Full - Eric B. & Rakim - Follow The Leader
Evensong - Robert Fripp & Brian Eno - Evening Star
I Zimbra - Talking Heads - Fear Of Music
Venus - Television -Marquee Moon
Fairies Wear Boots - Black Sabbath - Paranoid
Blue Nile - Alice Coltrane - Ptah, The Al Daoud
Electricity - Captain Beefheart & His Magic Band - Safe As Milk
On the One Hand - Half Japanese - Sing No Evil
Summer Babe - Winter Version - Pavement - Slanted & Enchanted
Hellnation - Dead Kennedys - Frankenchrist
Heaven And Hell - Live - The Who - Live In Leeds
Kingdom Of Doom - The Good, the Bad & the Queen - The Good, The Bad & The Queen
Same Way From The Sun - Mighty Baby - Mighty Baby
Fear Is A Man's Best Friend - John Cale - Fear
If You See Her, Say Hello - Bob Dylan - Blood On The Tracks
Just A Little Lovin' - Dusty Springfield - Dusty In Memphis
Release the Pressure - Leftfield - Leftism
The Word Girl - Scritti Politti - Cupid & Psyche 85
Big - New Fast Automatic - Pigeonhole
Come Together - Spiritualized - Ladies & Gentlemen We Are Floating In Space
Where Did You Sleep Last Night - Nirvana - MTV Unplugged
Tonite - LCD Soundsystem - Amercian Dream
I Would Die 4 U - Prince - PuHell Could Freeze - Rudimental - Home
Loving Arms - Millie Jackson - Still Caught Up
That Sound Wiped - Von Südenfed - Tromatic Reflexxions
Street 66 - Linton Kwesi Johnson - Rock Bottom
Being a Girl - Mansun - Six
In Time - Sly & The Family Stone - Fresh
A Strange Boy - Joni Mitchell - Hejira
Walking In The Rain - Grace Jones - Nightclubbing
The Bay - Metronomy - The English Riviera
Little Fluffy Clouds - The Orb - The Orb's Adventures Beyond The Underworld
The Call Up - The Clash - Sandinista
Kizza Me - Big Star - Sister Lovers/Third
Raider - Jerry Yester & Judy Henske - Farewell Alderban
Show Biz Kids - Steely Dan - Countdown To Ecstasy
Wherever I Lay My Phone (That's My Home) - Super Furry Animals - Guerrilla
Finger Lickin' Good - Beastie Boys - Check Your Head
Blockheads - Ian Dury & The Blockheads - New Boots & Panties
Everybody's Been Burned - The Byrds - Younger than Yesterday
Freedom Rider - Traffic - John Barleycorn Must Die
Space Race - Luke Vibert - Big Soup
21st Century Schizoid Man - King Crimson - In The Court Of The Crimson King
Stranger In A Strange Land - Leon Russell - Leon Russell & The Shelter People
Broadcasting live from The Railway Hotel Southend On Sea