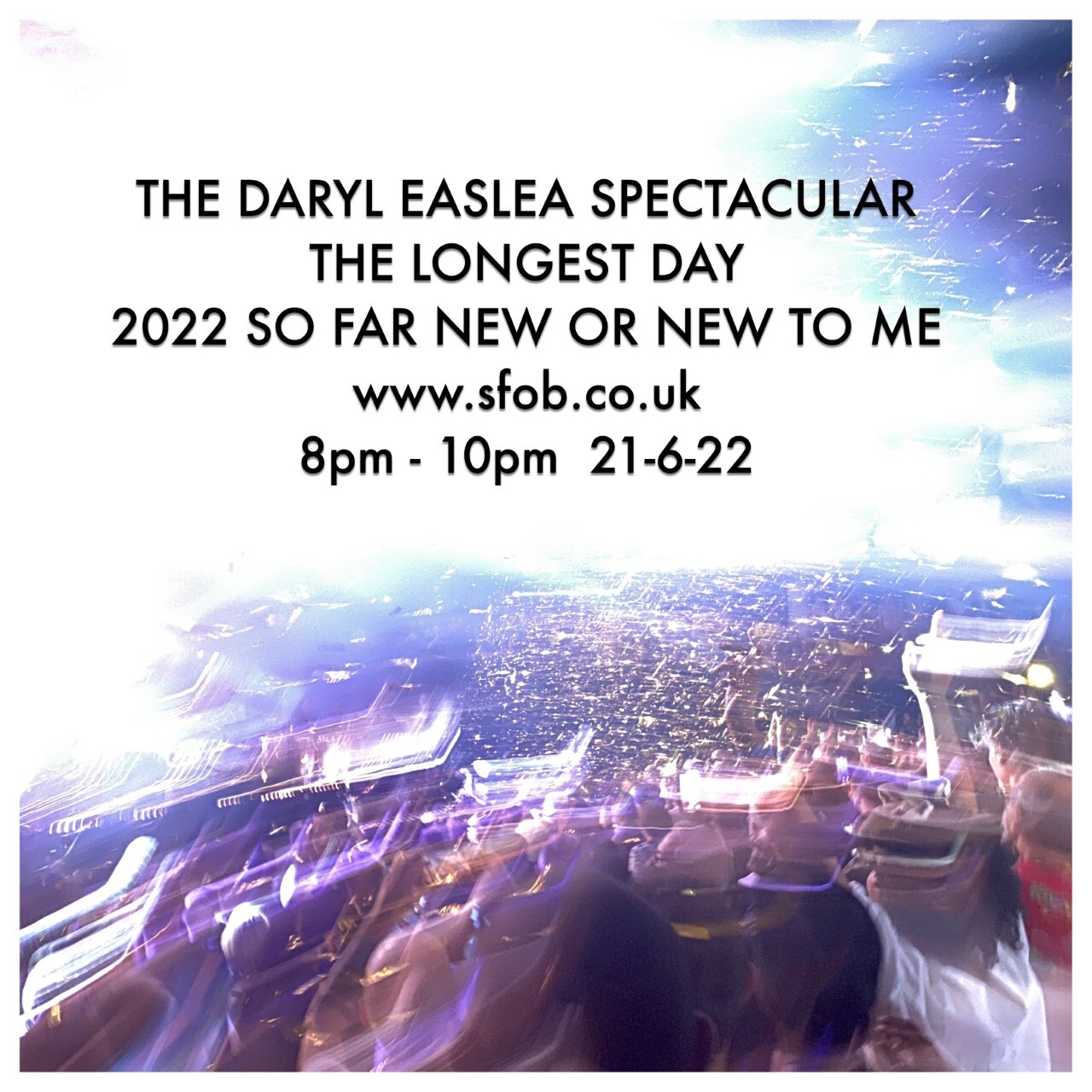 THE DARYL EASLEA SPECTACULAR – THE LONGEST DAY – HITS OF THE YEAR SO FAR
The Night – xPropaganda
Music For A Sushi Restaurant – Harry Styles
Down – Hot Chip
The Death Of Magic thinking – Elvis Costello & The Imposters
OOH DO U FINK U R – Suggs & Paul Weller
Feast Of Carrion – Midlake
Supermarket – Wet Leg
100% Endurance – Yard Act
Island Life – Pictish Trail
Panama Canal - !!!
Something We'll Remember – Ibibio Sound Machine
Wild – Spoon
A55 – English Teacher
Cash In Cash Out – Pharell, 21 Savage, Tyler The Creator
SHOW ME – ABC (40th anniversary of The Lexicon Of Love)
Booty – Saucy Santana Ft. Latto
Break My Soul – Beyonce
Let's Do It Again – Jamie XX
Fire On The River – Phil Burdett and Blip Pilot
Drag On – Kendra Morris
Back To You – Nicky Egan
Health Is Wealth – Bob Vylan
Gentlman – Tosca
in àr gCroìthe do deo – Fontaines D.C.
Shezita – Rokia Koné & Jacknife Lee