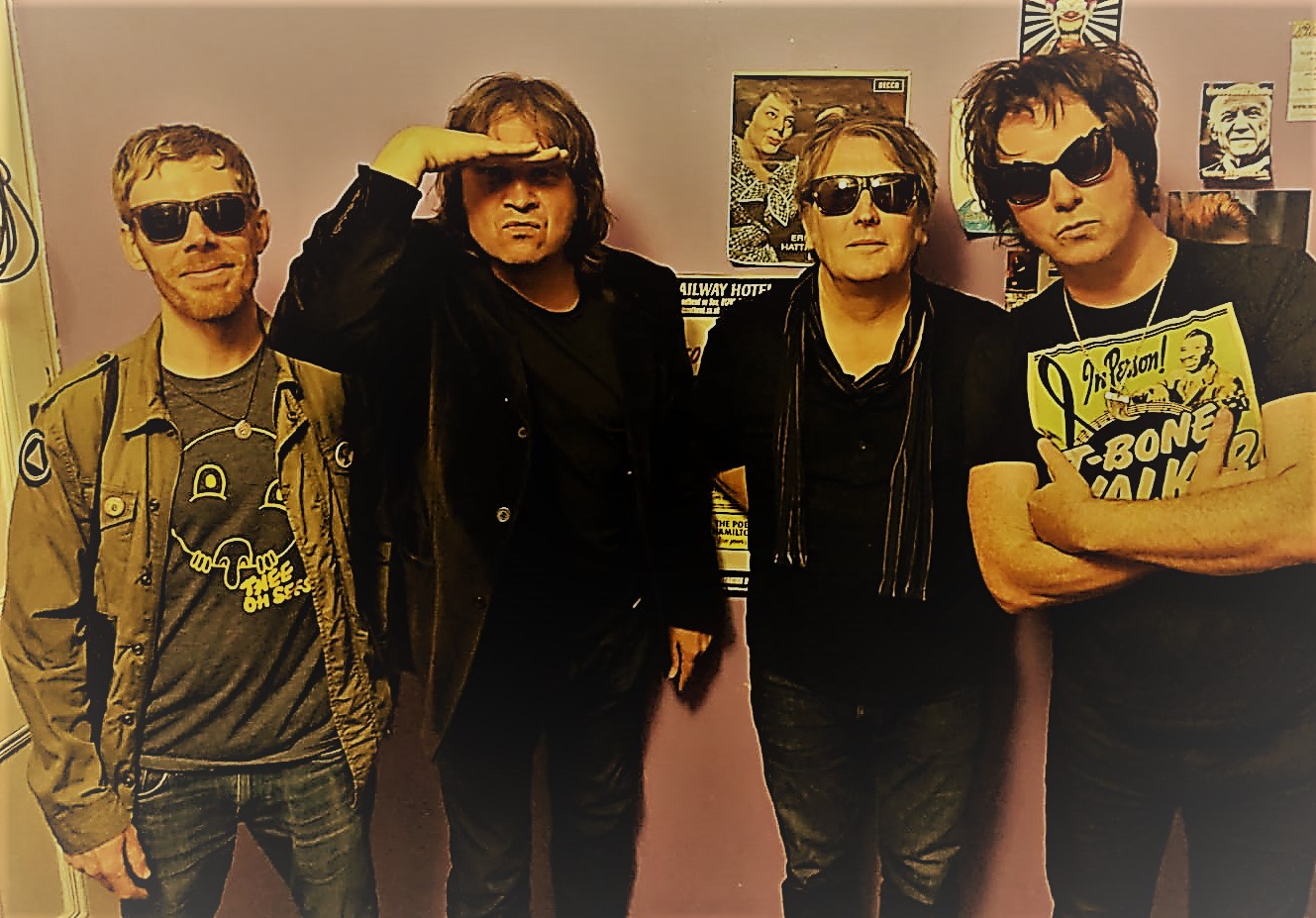 A blistering Harbour Bazaar this month as delighted to be joined in the studio by the righteous boogaloo front man extraordinaire JIM JONES sharing his influences and inspirations & tracks from his palmares of THEE HYPNOTICS, BLACK MOSES, THE JIM JONES REVUE and current incarnation JIM JONES & THE RIGHTEOUS MIND plus tales of Seattle & Sub Pop, salty Jerry Lee stories, remembering Stiv Bators, recording in a caravan, heavy lounge, bringing people together & bands that can save your life!
Plus his latest UK tour details including the Saturday night extravaganza at The Garage, London on 21st September with very special guests plus CHROME MOUNTAIN, YE NUNS & SUZIE STAPLETON & MILITANT POLITICS and a spin of the new single the joyous hooligan noise of GET DOWN GET WITH IT!
If that's not all we have JULIAN MARSZALEK from Harbour Bazaar favourites CHROME MOUNTAIN sharing news and choice tracks including new material from the outstanding TRUPA TRUPA and John Bloomfield chipping in with his favourites tracks, gigs and VU socks!
Plus details of newly launched SOLUTION RECORDS who will be bringing you the best in Garage, Psychedelic and Acid Rock reissues with their debut 7" launch FOLLOW ME/CLIMBING UP THE WALL from THE ACTION!
Play it loud, it's a blast and it's proud!
Links
Jim Jones & The Righteous Mind tour details and tickets at www.righteousmind.co.uk
Chrome Mountain at soundcloud.com/chromemountain
Solution Records at www.solutionrecords.co.uk
For Podcast archives on Spotify or iTunes search Ship Full Of Bombs
Follow The Harbour Bazaar on Twitter @harbourbazaar1 and www.facebook.com/theharbourbazaar
Ship Full Of Bombs broadcasting live from The Railway Hotel www.railwayhotelsouthend.co.uk
Playlist
A Million Grains Of Sand - The Freak Scene
Swordfishtrombone - Tom Waits
Let's Go - The Routers
High School Confidential - Jerry Lee Lewis
All Night Long (Live) - Thee Hypnotics
One Bad Actor - Mudhoney
Shakedown - Thee Hypnotics
Remainder - Trupa Trupa
Follow Me - The Action
Dry Spell - The Meters
Better Believe - Black Moses
Won't Let Go - Black Moses
Nightfall Horrors - Chrome Mountain
Rock & Roll Psychosis - The Jim Jones Revue
Burning Your House Down - The Jim Jones Revue
Satan's Got A Hard On For You - Jim Jones & The Righteous Mind
I Want You Right Now - MC5
Get Down Get With It - Jim Jones & The Righteous Mind