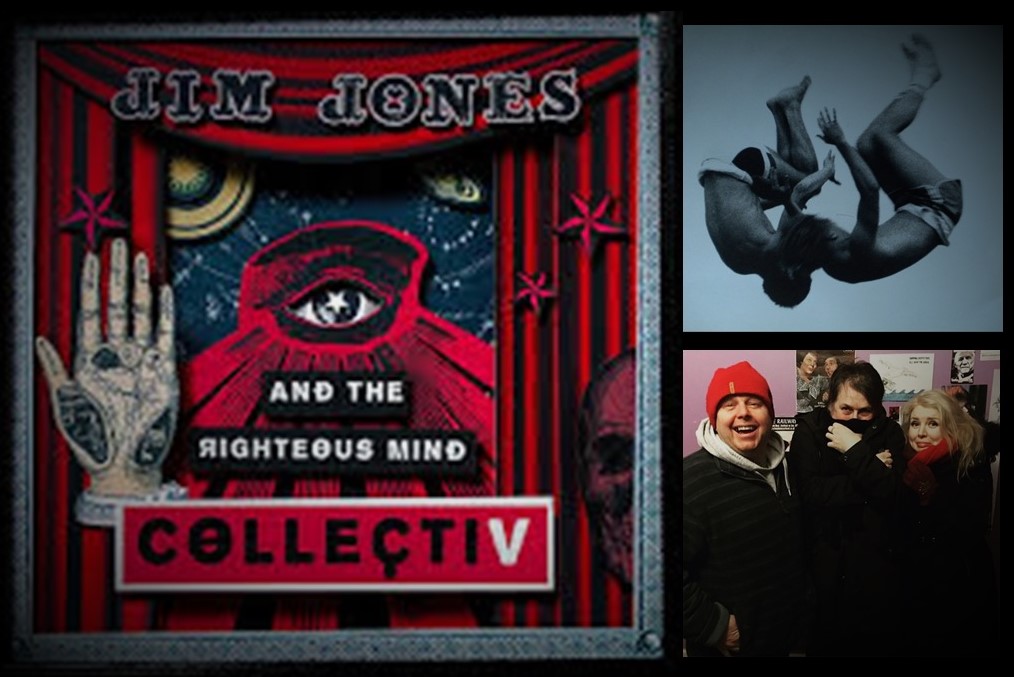 A polycephaly of a Harbour Bazaar this month co-hosted by the marvellous Zoe Howe with a spiral of tracks, chats and selections including our featured album Through Low Light & Trees from Smoke Fairies!
Plus hot on the heels of the 2018 reunion with garage legends Thee Hypnotics, we have tracks from the forthcoming Jim Jones & The Righteous Mind incendiary second album release, CollectiV!
Plus along the way tales of an unreconstructed Big Bopper, the day the music died stats and facts with Owe,  trampolining tips from a former champion, Tropicalia highlights, fun with Hobgoblins, a fabulous cover from Pattie Smith, fires on tour buses and malodorous bistros....! Hope that you enjoy and can join us again! 
LINKS
Jim Jones & The Righteous Mind - CollectiV is released on 08 March 2019 on Ma§onic Records via Cargo
For Zoe Howe Book, Music & Art Things
www.zoehowe.com
Follow The Harbour Bazaar on Twitter @harbourbazaar1 and www.facebook.com/theharbourbazaar
Ship Full Of Bombs broadcasting live from The Railway Hotel www.railwayhotelsouthend.co.uk 
PLAYLIST
Rito A Los Angeles - Giuseppe De Luca
Double Denim Bop - Buzzard Buzzard Buzzard
Smells Like Teen Spirit - Patti Smith
Attack Of The Killer Brainz - Jim Jones & The Righteous Mind
Hotel Room - The Smoke Fairies
Dog On Wheels - Belle and Sebastian
Big Boppers Wedding - Big Bopper
A Minha Menina - Os Mutantes
Blue Red and Grey - The Who
The Morning of Our Lives - Jonathon Richman and The Modern Lovers
The Change Song - Blodwyn Pig
Summer Fades - Smoke Fairies
Little Things (That Keep Us Together) - Scott Walker
Sex Robot - Jim Jones and The Righteous Mind
Project D - Chrome Mountain
In My Own Dream - Karen Dalton
Carried Away - Television
Toast - The Street Band
Trampolene - Julian Cope
 Whilst you are here
Ship Full Of Bombs are currently looking for patrons to help pay with increasing running costs so we can continue broadcasting unformatted radio. If you can donate and help us out we will love you forever
https://www.patreon.com/sfob
Thank you