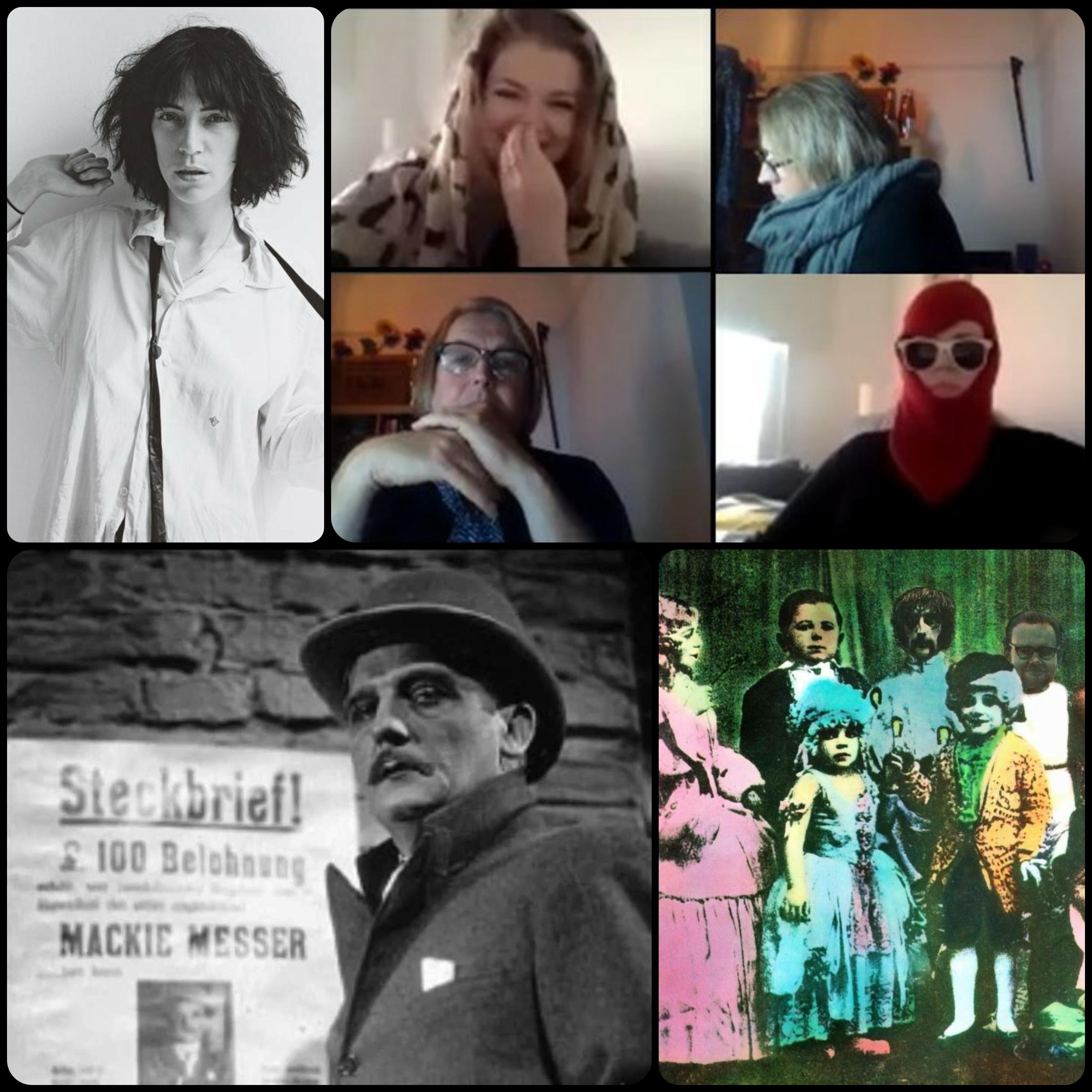 We begin at the beginning on the Harbour Bazaar this month with our theme of Spoken Word! So expect sprechgesang galore, talking in tunes, random recitative and keeping it warm with celebration of National Scarf Day! On the way we meet Mackie Messer, enjoy some fabulous Icelandic scarf work, hear from the author, and worry about what's being built in there?
Plus keeping it wordy in Zoe's Camembert Corner, have a Glorious 60s Pop Moment, share new music from Baltimore's Palm Trees In Moscow and tracks from X-Ray Spex, T-Bone Burnett, Eight Rounds Rapid, The Odes and a glorious Patti Smith finale!
We have a hoot and hope you enjoy! 
Please like & subscribe on TuneIn/Spotify/iTunes/Podbean or wherever you get your podcasts from!
PLAYLIST
Tongue Tied - Betty McQuade
We Call Upon The Author - Nick Cave & The Bad Seeds
Sophisticated Boom Boom - The Shangri-La's
Anything I Can Say Will Be Used Against You - T-Bone Burnett  
Die Moritat von Mackie Messer - Bertolt Brecht 
King Heroin - James Brown 
Plastic Bag - X-Ray Spex
Shocked & Delighted - Palm Trees In Moscow 
Toast - The Street Band
What's A Matter Baby - Small Faces
Can't Beat Blim - The Odes
The Street - Harry Partch
What's He Building? - Tom Waits
You Wait - Eight Rounds Rapid
Patches - Clarence Carter
Ike's Rap II - Isaac Hayes
Unbelievable - EMF
Intro – Talk, Talk, Talk - Alison Mosshart
Birdland - Patti Smith
For PALM TREES IN MOSCOW music and info
https://soundcloud.com/Palmtreesinmoscow
Under normal circumstance Ship Full Of Bombs Thames Delta Independent Radio broadcast from The Railway Hotel, Southend On Sea
https://railwayhotelsouthend.co.uk