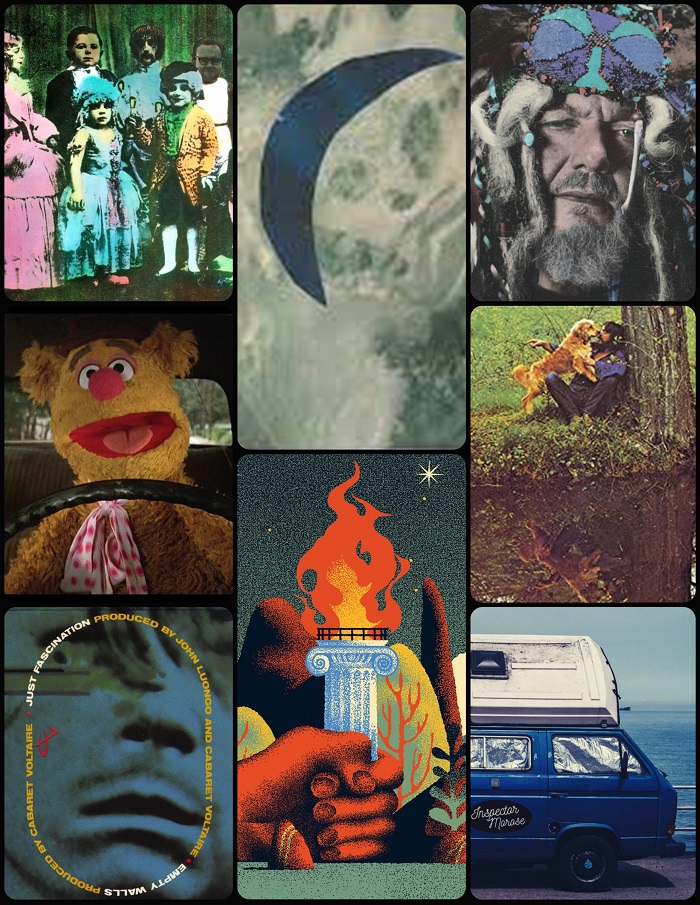 Latest Harbour Bazaar with Steven Hastings & Zoe Howe now streaming and available to listen again, download and share!
We are back in the studio live and loquacious with our theme celebrating CHANGE so songs of here, there and back again! Plus, diversions into the therapeutic power of mulching, Barry Adamson, rival songs about camper vans, the influence of Mercury Retrograde, a sexy frontman, we say Happy Birthday to Tracey Thorn, have a Stump fact and a hoot!
Expect rival songs about Camper Vans from MSOM v CRABS, Stump facts, Camembert Corner, Glorious 60s, new tracks, something French and a hoot!
PLAYLIST
Jennie Lee - Jan & Arnie
Just Fascination - Cabaret Voltaire 
Movin Right Along - The Muppets
Have Love Will Travel - The Black Keyes 
Change - Tears For Fears 
You're The Reflection of the Moon on the Water - Grant Hart 
Travelling Man - The Lemon Dibs 
New Sensation - INXS
Handy Man - Jimmy Jones 
Mercury's Odyssey - The Olympians 
The Mariners Revenge Song - The Decemberists 
Getaway - Dr John 
Inspector Morose - MSOM 
Inspector Morose - CRABS 
Miles From Nowhere - Cat Stevens
I Must Be In A Good Place Now - Bobby Charles
LINKS
Barry Adamson 'Up Above The City, Down Beneath The Stars'. Published by Omnibus Press
https://www.lexermusic.com/barry-adamson
In conversation with Zoe Howe 6th October at Rough Trade Nottingham
https://dice.fm/event/xbdge-barry-adamson-in-conversation-book-signing-6th-oct-rough-trade-nottingham-nottingham-tickets
Tracey Thorn – 'My Rock 'n' Roll Friend'. Published by Canongate Books
https://canongate.co.uk/books/3014-my-rock-n-roll-friend/
MSOM x CRABS 'Inspector Morose'
One song, two versions, zero damns given
https://thefearlessfewcollective.bandcamp.com/album/inspector-morose