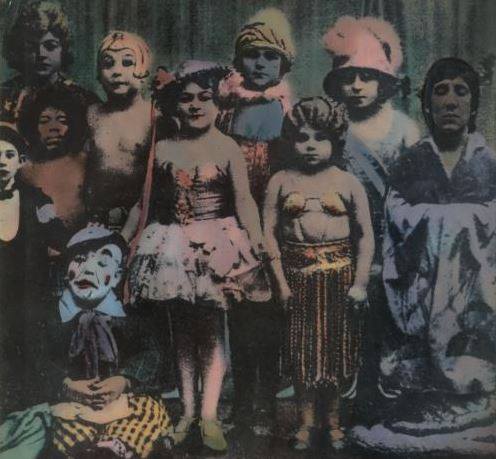 A Happy You Year from the Harbour Bazaar with a hootin' and a hollerin' show from the archives this month as we get down and dirty with our Home Blues Kit! We will be hitching our tent to the sixties British blues rock caravan and checking the inspirations, the pioneers, telling the stories and playing the tunes from the big names to beyond!
Broadcast live from The Railway Hotel our CLASSIC ALBUM this month will be pioneering S.F SORROW by THE PRETTY THINGS.
WHATS IN A LABEL will feature the history, artists and finest tunes released by TRACK RECORDS, home of the The Who, Hendrix, Marsha Hunt, John's Children and many more
Delighted to have live music from THE KINGSNAKES & A NO GOOD WOMAN who will be joining in the studio to play some songs, catch up on the current scene and raising the roof with their brand of soulful Southend Delta Blues.
Plus a special interview with John Hellier, from Darlings Of Wapping Wharf, home of the Steve Marriot estate, to discuss our Classic Album and its place in history and to update on current Pretty Things action!
And a welcome return to Harbour Bazaar for Matt McNamara, fine guitarist from The Phrogs who will be sharing his GUEST CHOICES FROM CHOICE GUESTS
Southend has always had a reputation as an R n B town with The Railway Hotel, home of Ship Full Of Bombs, as the current centre of the scene..tune in and find out why!
PLAYLIST
Pretty Thing - Bo Diddley
Rosalyn - The Pretty Things
Louise - The Yardbirds
Shapes Of Things - Jeff Beck
Midnight Sun - GOASST
Ah Soul - Brunning Sunflower Blues Band
I Want A Little Sugar In My Bowl - The Kingsnakes & A No Good Woman LIVE
Wrong Bus - Sun Of Buff
 CLASSIC ALBUM - SF Sorrow by The Pretty Things
SF Sorrow Is Born 
Baron Saturday 
She Says Good Morning
Loneliest Man 
Stepping Out - John Mayers Bluesbreakers
Got You On My Mind - The Kingsnakes & A No Good Woman LIVE
Stray Cat Blues - The Rolling Stones
WHATS IN A LABEL - Track Records
Purple Haze - Jimi Hendrix
Magic Bus - The Who
Desdemona - Johns Children
Keep The Customer Satisfied - Marsha Hunt
 Mystic Eyes - Them
Don't Bring Me Down - David Bowie
Aint Never Loved A Man - The Kingsnakes & A No Good Woman LIVE
Follow The Harbour Bazaar on Twitter @harbourbazaar1 and www.facebook.com/theharbourbazaar
Ship Full Of Bombs broadcasting live from The Railway Hotel                      www.railwayhotelsouthend.co.uk
Listen live at www.sfob.co.uk or TuneIn Radio at http://tunein.com/radio/Ship-Full-of-Bombs-p891772/
Whilst you are here...
If you like what we do and want to support us to continue broadcasting independent radio please visit www.patreon.com/sfob
Thank you