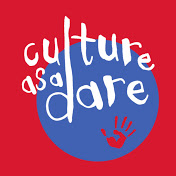 September Tracklisting
With our second short track special (because I didn't realise Resonance were doing that this month too) celebrating pieces under the two minute mark, as well as some new releases and a few revisits to albums you may have missed.
Alex Reed and David Scott - Fall
Ian Joyce - Returned To The Aethyr Part 1
Short short songs:
Design A Wave - Perfectal Bum - 06 06
Background Projection - Scherzo ossimoro
Ryoko Akama, Anne-F Jacques and Tim Shaw - air, gravity, heat
The Tumbledryer Babies - I Don't Wanna Talk To You
Thundercat - I Am Crazy [Explicit]
Amy Cutler - Kay, soon your heart will be made entirely of ice
Linsey Pollak - Laugh
Qualchan. - learn some
Muslim gauze - cloud of myrrh and teargas over Galilee
Myshiuno - WHEN THEY FORGOT THEIR SENSE OF SELF CONTROL
Naked Roommate - (Do The Duvet Pt. 2)
John Butcher – Sunday: for R.Q.
Matana Roberts - With Me Seek
Karvng Nyavva - Caution! #1 (Higher voltage)
Nachtstück Records - MUUUU! (Goderdzi pass, Georgia - August 2014)
Derek Baron - e j02a (2013)
Chik White - Utility box
AFALFL – cmoiré
Auster Boys - Lost In Berlin Theme
Jitter – Ritt
Chris Lott - Old Nebuck
Darren j Holloway - Flyht (One Month)
Dolly Dolly - Mr Taylor's Trousers
Eumig - Accident Waiting to Happen
Expose Your Eyes - Sun God
Frans Kedes - Want To Have Bring-Bring Cookies
Graham Dunning - Hoover Damned
Lani Lou - The Sea
Manu Louis – Canards
Mariam Rezaei - ANTE ft. Petronn Sphene
Music in Detention - Kurdish Love Song
BADAKHSHAN – I love your Little Teeth
OLAibi – (Yellow Seed)
Waterflower – Rats
Simon Finn - Our Da Da (The Chord's Prayer)
Kemper Norton – Treliske
The Soft Pink Truth - Grim and frostbitten gay bar [written by impaled northern moonfrost]
Fej - Is it Trumpets or Seals- (Feat Joshua Maxon Novak)
Toxic Chicken - Heart Dub
Mdou Moctar – Inizgam
Tapes & Tubes – Grandboy
Beachers - Refugia 3
Darren j Holloway - Flyht (One Month)
My Little Pony - a song to you on your 40th birthday
A Beautiful Idea - The Existence of Reality
Liber Viridios - The Great God Pan is Alive!
Yumah - Cisco
Diana Collier – Margins
Staraya Derevnya - Inwards opened the floor
Masal - Chelmer FM
Cath and Phil Tyler - High O'er The Hills The Mountains Rise
Marcella and The Forget Me Nots - On an ordinary day