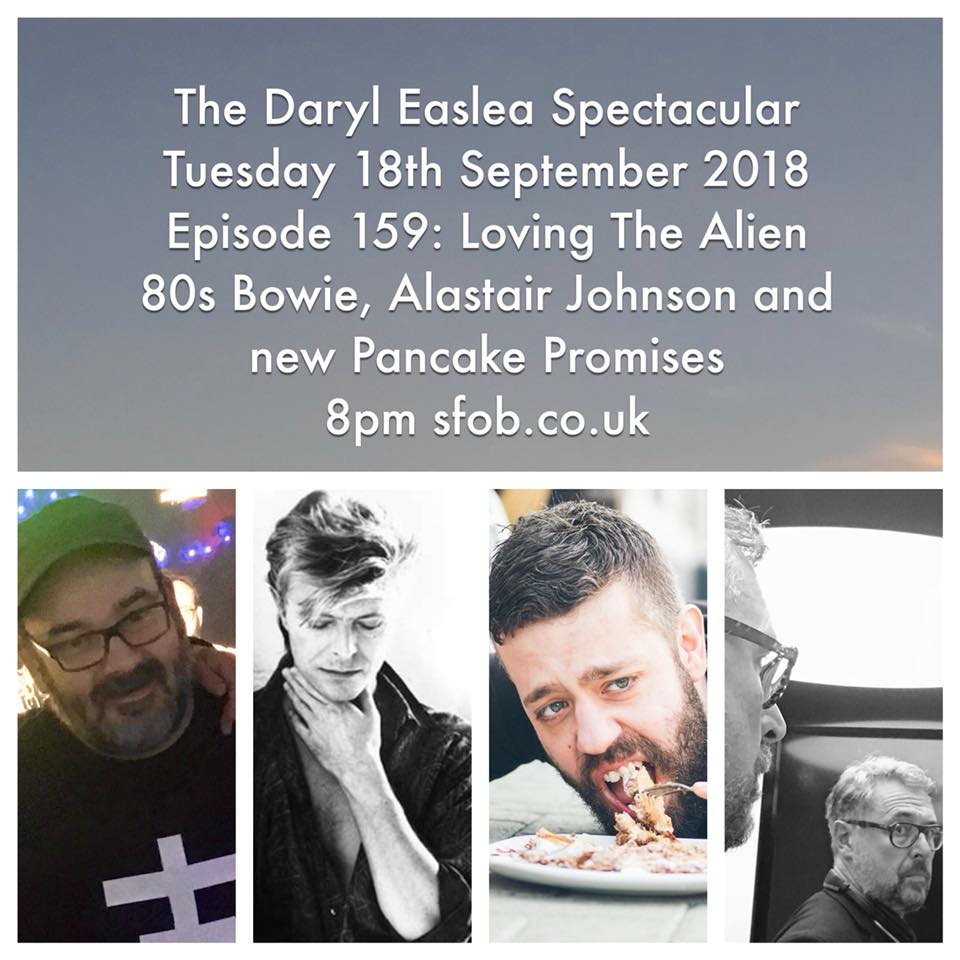 Episode 159: Loving The Alien
To celebrate the forthcoming 80s Bowie set, we'll play some of his from his most debated decade. Ahead of his gigs this week, we have a compendium of Alastair Johnson's greatest hits and some brand new material from Pancake Promises.
Tonight's bill of fare:
Matt Berry - Are You Being Served?
Janelle Monae & Jidenna - Yoga
Pancake Promises - Door Knobs
Alien - 1-2-3-4 Bullsh*t
Pink Floyd - Vegetable Man
Paul Weller - Bowie
David Bowie - Criminal World
David Bowie - Loving The Alien
Pancake Promises - Toothpicks
Pancake Promises - Mystery Tin Can
David Bowie - Zeroes
David Bowie - Zeroes 2018 Mix
The James Gang - Collage 
Homer Banks - 60 Minutes Of Your Love
Eddie Floyd - Baby, Lay Your Head (Gently On My Shoulder)
Heaven 17 - . . . and that's no lie . . .
Propaganda - A Dream Within A Dream
Masal - Concerning Being Brought Back To Life By Jesus
Anti Up - Pizza
Alien - Chrome Node
Matt Berry - Rainbow
Pancake Promises - Door Knobs (Reprise)
If you like what you hear and would like to support us, have a look at https://www.patreon.com/sfob
thank you!