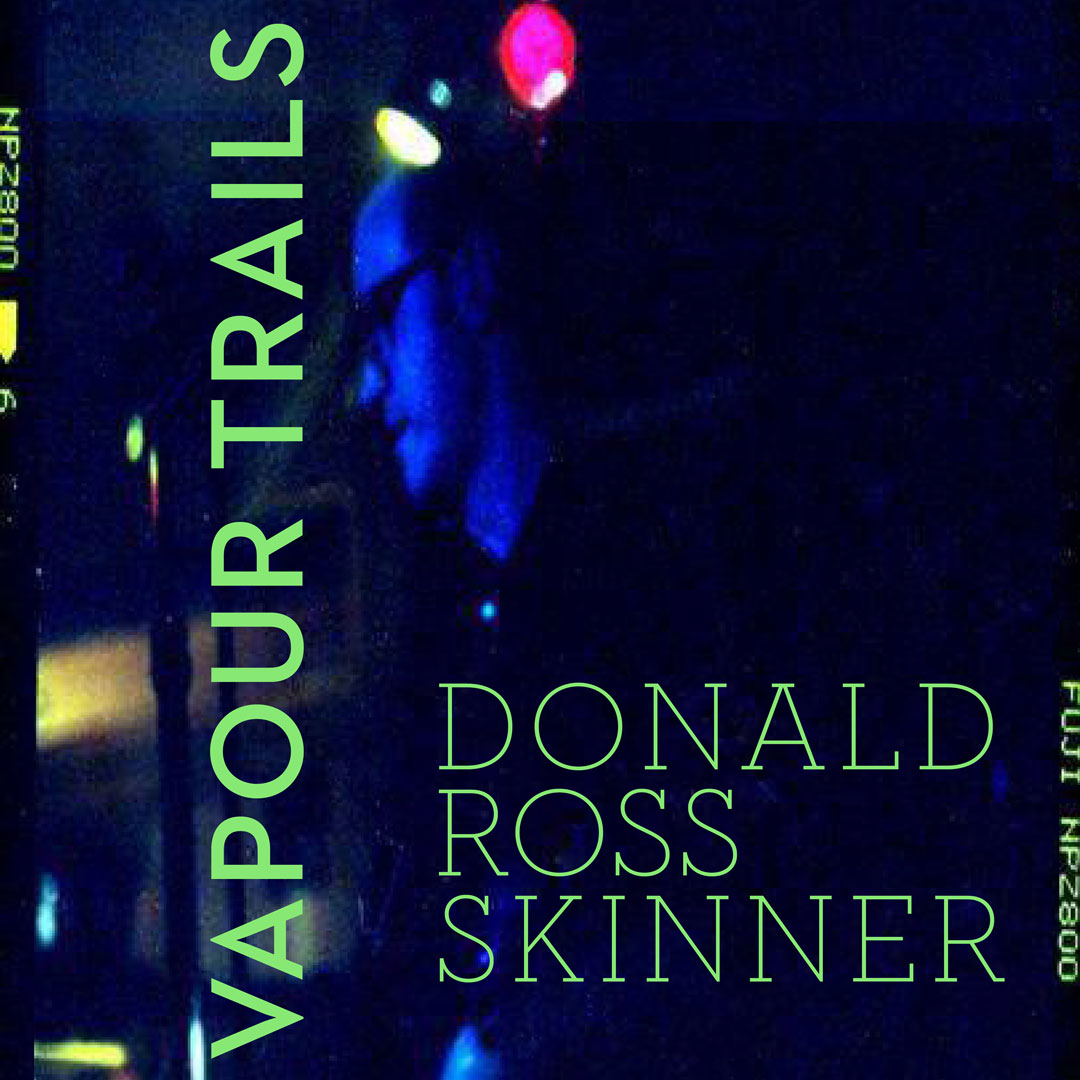 Between 1984 - 1993 Donald Ross Skinner was Julian Cope's main man: co-writer, producer, multi-instrumentalist and calmer of his Scott Walker obsession! 
Since then Donald has produced and/or played with a wide range of bands and artists including Salad, Hotmotel, Kiosk, Fragile States, Love Amongst Ruin, Dan Laidler, Claire Nicolson, Know Escape, Dan Cross, CUD and many others. 
In this Vapour Trails special we have a zoom chat with Don about his career - his first meetings with Julian Cope, the recording of many of JC's most famous and infamous albums, and what he's been up to since (quite a bit!) 
Check out a number of great tunes Don's worked on (including a rare alternative version of If You Love Me At All from the Peggy Suicide sessions) during the chat then, afterwards, stick around for a selection of back-to-back tunes all, in some way or other, connected to the work Don has done over the years.
Playlist(s) below 
Donald Ross Skinner image design : Jane Durlacher
Donald Ross Skinner Interview Playlist
Julian Cope (feat. Donald Ross Skinner)-  Laughing Boy (excerpt), Me Singing, You, Eve's Volcano, Robert Mitchum, China Doll, Double Vegetation, If You Loved Me At All (rare alternative demo version provided by Don), The Mystery Trend, Fa Fa Fine
Salad (Undressed) -Moonshine, Hotmotel- Brutal Reign, Kiosk – Reshape While Damp
Donald Ross Skinner Aftershow Playlist
MC5 – Looking at You
The Meters – Hey Pock A-Way
Roky Erickson – Night of the Vampire
The 13th Floor Elevators – You're Gonna Miss Me (Live)
Scott Walker – 30 Century Man
Funkadelic – Hit It and Quit It
Lou Reed – Walk on the Wild Side
NEU! – After Eight
David Bowie – Always Crashing the Same Car
The Guess Who – Bus Rider (Live)
Johnnie Allen – Promised Land
The Stooges – Down on the Street
The Balfa Brothers – La Danse de Mardi Gras
Sly and the Family Stone – Brave and Strong
Syd Barrett – Here I Go
The Smiths – The Queen is Dead
Salad – You Got the Job
Faust – Gott ist Tot
The Seeds – Mr Farmer
David Bowie – Moonage Daydream
The Teardrop Explodes – The Great Dominions
#juliancope #donaldrossskinner #salad #hotmotel #kiosk #mc5 #themeters #rokyerickson #13thfloorelevators #scottwalker #funkadelic #loureed #neu #krautrock #davidbowie #theguesswho #johnnieallen #thestooges #iggypop #thebalfabrothers #cajunmusic #slyandthefamilystone #sydbarrett #pinkfloyd #thesmiths #faust #theseeds #theteardropexplodes #petedefreitas #prolapse #cud #psychedelia #peggysuicide #jehovahkill #headheritage