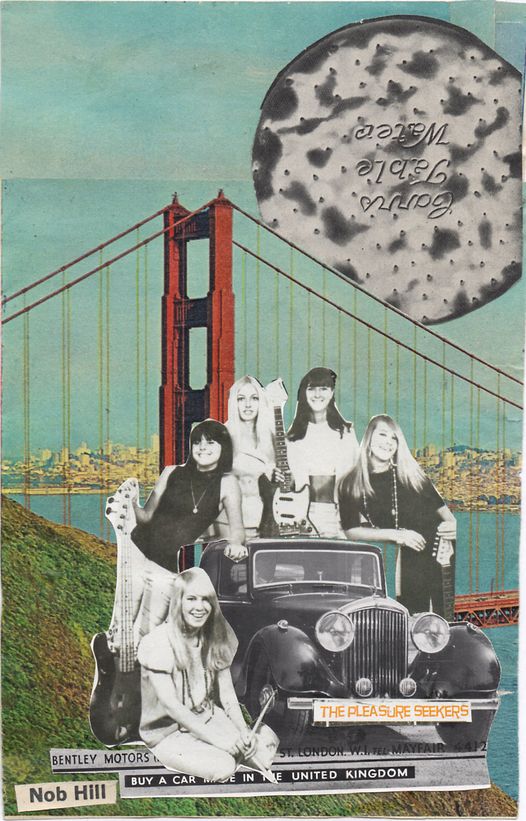 Welcome to Vapour Trails episode 22. That's a whole 44 hours of pure music, anguish and joy.
Come on in, you Pleasure Seekers!
Ace artwork by Peter Quinnell www.peterquinnell.com/ 
Playlist
The Divine Comedy – Becoming More Like Alfie
The City of Prague Philharmonic & Derek Wadsworth – Joe 90
The Specials – Gangsters
Viagra Boys – To the Country
The Velvet Underground – Rock & Roll
Art Brut – Direct Hit
Buzzcocks – What Do I Get?
Suzi Quatro – Can the Can
The La's – There She Goes
Echo & The Bunnymen – Back of Love
Martin Newell – Tribute to the Greatest Living Englishman
The Fall – Edinburgh Man
Holly Macve – Be My Friend
Fireflies – On the Mountainside
The The – This is the Day
Nitzer Ebb – Join the Chant
Malvina Reynolds – Daddy's in Jail
Tom Jones – Looking Out My Window
Sleaford Mods (feat. Billy Nomates) – Mork n Mindy
This is the Kit – Bashed Out
Damon Albarn – Hollow Ponds
Dalis Car – If You Go Away
Hand Habits – 4th of July
Japan – Ghosts
Goat Girl – Badibaba
David Bowie – Where Are We Now?
Burial, Four Tet &Thom Yorke – Her Revolution