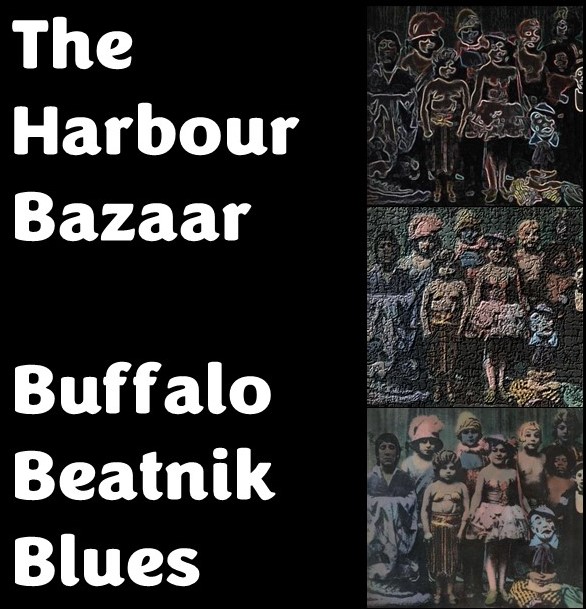 Drawing back the curtain for a suitably Beltane Bazaar with Buffalo Springfield as our featured artist for tracks and associated acts plus a spotlight on Judy Henske, Beatniks and Blues!
So tracks from Tubby Hayes, The Mynah Birds, Joe South, Tony Joe White, Little Walter, Terry Reid, Earl Bostic, Link Ray plus added Hylda Baker, a flying visit & some choice tracks from Station Master Al and a very happy birthday to Mr Potato Head!
All good thing start with a B!
Hope you enjoy
PLAYLIST
Come Josephine In My Flying Machine - 1920's Wurlitzer Carousel Orchestra
Beltane Walk - T-Rex
Four Birds - Galley Beggar
Sit Down I Think I Love You - Buffalo Springfield
It's My Time - The Mynah Birds
Ohio / Machine Gun - The Isley Brothers
John Finn's Wide (Live) - Nick Cave & The Bad Seeds
Paint, It Black - The Animals
For What It's Worth - The Staple Singers
High Flying Birds - Judy Henske
Less Of Me - Bobbie Gentry & Glen Campbell
Snowblind - Judy Henske & Jerry Yester
Go And Say Goodbye - Buffalo Springfield
You Better Run - The N'Betweens
Loving Time - Terry Reid
Beatnik Boy - Tallulah Gosh
Makin' Love - Hylda Baker
Wide Awake - Parquet Courts
In The Pines - Link Ray 
Hold On - Sharon Tandy
Elements & Things - Tony Joe White
I'm Gonna Make Her Love Me - Jim Ford
She Said - John Spencer Blues Explosion
Juke - Little Walter
Flying On the Ground Is Wrong - Buffalo Springfield
Voodoo - Tubby Hayes
Prodigal Son - The Rolling Stones
Flamingo - Earl Bostic 
Come Josephine In My Flying Machine (Reprise) - 1920's Wurlitzer Carousel Orchestra