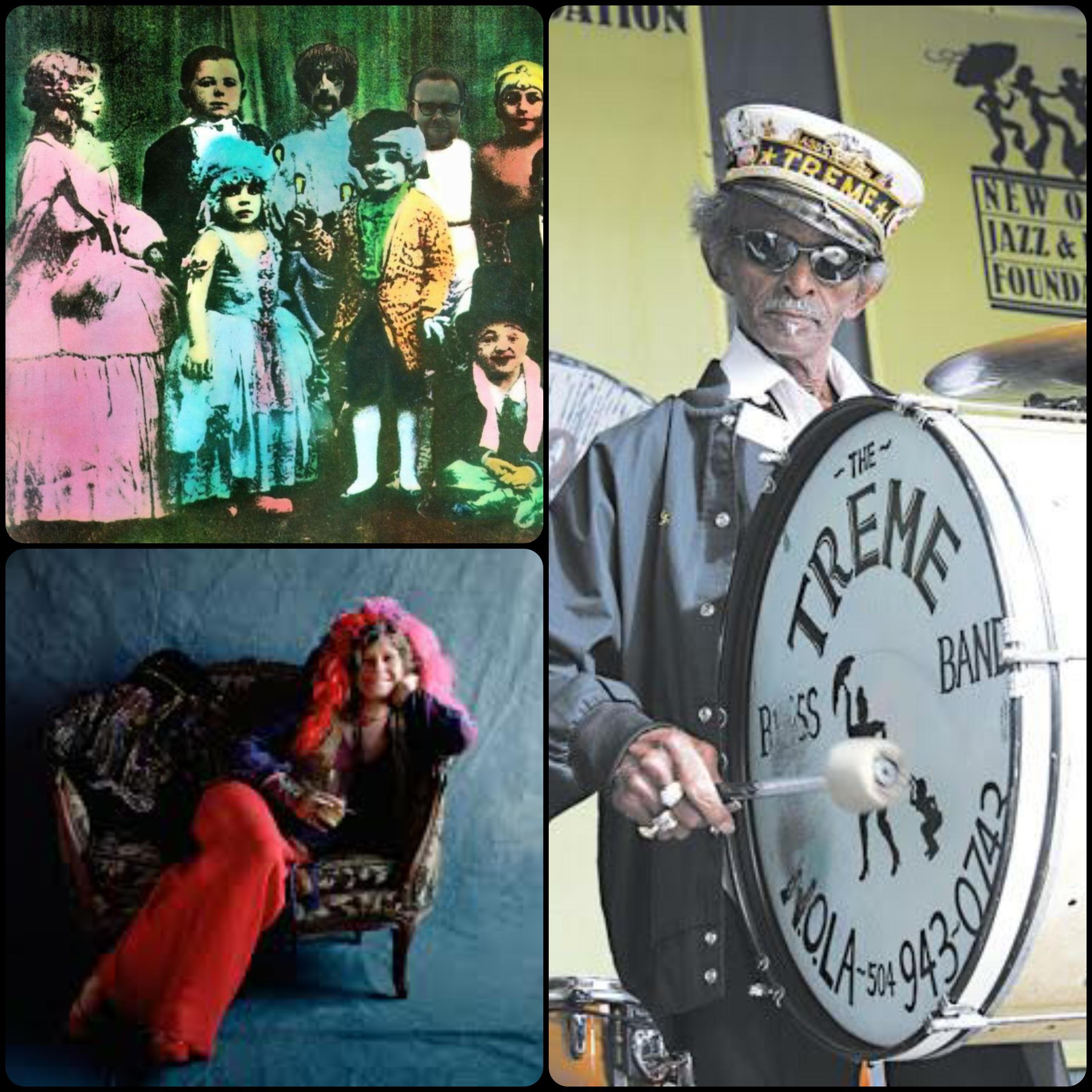 The Harbour Bazaar with Steven Hastings & Zoe Howe – CARNIVAL & SOLSTICE
Strike up the band for this month's Harbour Bazaar with our third locked down show! Theme is Carnival so extravagant tracks with extraordinary hats, tales of big tops & shenanigans plus celebrations of Summer Solstice.
So tales of Treme Brass Band's New Orleans legend 'Uncle' Lionel Batiste with a glint in his eye at 150 years old, New Orleans & Solstice inspirations from Coco Robicheaux, Ronnie Lane's ruinous big top, a nod to Notting Hill with The Upsetters, on the train with Janis, The Band & The Dead & find out who is the perfect drummer for The Tiger Lilies!
Featured album is the posthumous PEARL by Janis Joplin, plus keeping it trad with Eddie Calvert in Zoe's Camembert Corner, new music from Drab City, Maddy Prior, a nod to Fete de la Musique from Jacques Dutronc, an RIP to Vera Lynne & much more!
We have a hoot and hope you enjoy!
Like & subscribe on TuneIn/Spotify/iTunes/Podbean or wherever you get your podcasts from!
PLAYLIST
B'wanina (Pretty Girl) - The Tokens
A Minha Menina - Oz Mutantes
We Shall Walk Through The Street Of The City - Tremo Brass Band
Move Over - Janis Joplin
St John's Eve - Coco Robicheaux
Cannily Cannily - Maddy Prior & Tim Hart
Working For The Men - Drab City
La Ultima Noche - Eddie Calvert
Et Moi, Et Moi, Et Moi - Jacques Dutronc
Bless The Weed - The Upsetters
Cry Baby - Janis Joplin
Danube Incident - Lalo Schifrin
The Carnival Is Over - Nick Cave & The Bad Seeds
Such A Night (Live from The Last Waltz) - Dr John
The Poacher - Ronnie Lane
She Moves Through The Fair - Margaret Berry
Freakshow - Tiger Lillies
Goodnight & God Bless You - Vera Lynn
Mercedes Benz - Janis Joplin