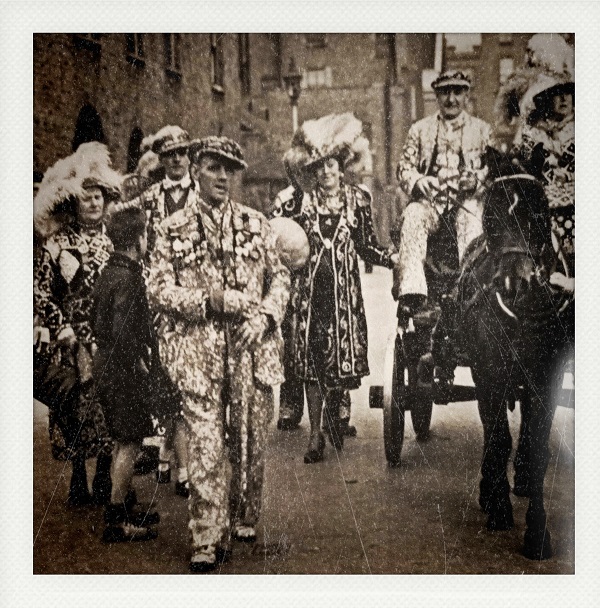 The Harbour Bazaar with Steven Hastings & Zoe Howe : Clampdown
So, hatches are battened down on the Harbour Bazaar this month but we are brassing it out for you with a pearly of a show to keep you calm and carrying on!
Tunes, chat, news about online quarantine live sessions and Podrophenia's Piley pop up in the second half to continue our shared Rock 'N' Babylon theme to talk about Sid and Nancy
Plus new music from Third Lung, a bold 80's Zoe's Camembert Corner, A Glorious 60's Pop Moment from The Cadillacs, Onion based Kitchen Witchery (a forthcoming regular feature), Booker T tales, a Happy Birthday to Pete Wylie, bona larks and much more!
Apologies due to the temporary lockdown of the Railway Hotel Southend, home of Ship Full Of Bombs, we put the show together remotely over the wires which led to some technical problems that does not affect the music but some of the conversation levels are a bit crackly. Sorry about that but hope that doesn't affect your enjoyment and rest assured we recorded in a socially responsible way - no humans met in the making of this show!
Follow The Harbour Bazaar on Twitter @harbourbazaar1 and The Harbour Bazaar
Ship Full Of Bombs broadcasting live from The Railway Hotel www.railwayhotelsouthend.co.uk
PLAYLIST
Clampdown – The Clash
London Bye, Ta-Ta – David Bowie
Keep It To Yourself – Sonny Boy Williamson
Chickie Run – Homer Denison Jnr
Dancing With Myself – Billy Idol
Your My Drug – Dukes Of Stratosphere
Civilization (Bongo Bongo Bongo) – Danny Kaye, The Andrews Sisters, Vic Schoen & His Orchestra
Better Use Your Head – Little Anthony & The Imperials
Desire – Third Lung
Name And Number – Curiosity Killed The Cat
Speedo – The Cadillacs
I Believe – Ian Dury & The Blockheads
C'Mon Everybody – Sex Pistols
Something Else – Sex Pistols
Accentuate The Positive – Gene Vincent & The Blue Caps
Onions – John Lee Hooker
You Done Me Wrong – The Everly Brothers
Never Turn Your Back On Mother Earth – Sparks
Heart As Big As Liverpool – Pete Wylie
Getting Better – The Beatles