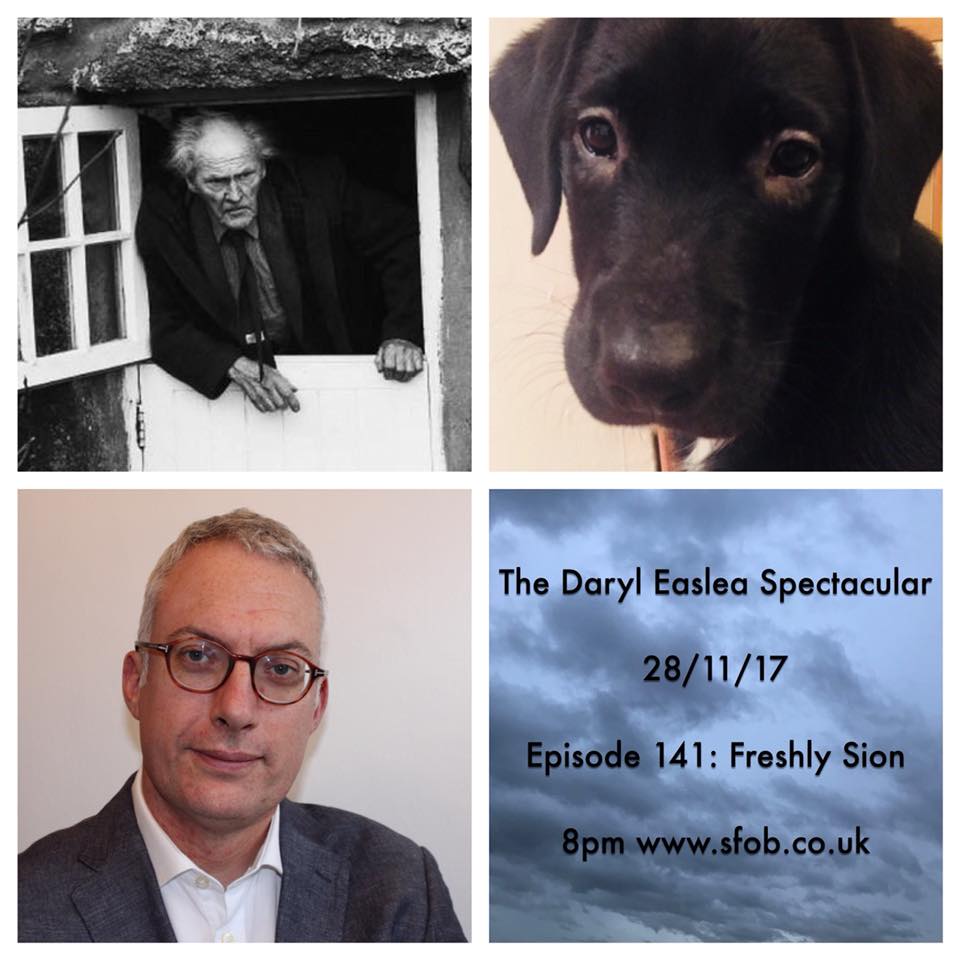 Episode 141: Freshly Sion
With the legendary Mr Easlea away, The poet Hamilton puts down his quill, rolls up his scrolls, and tries to gets to grip with some new fangled technology. Watch him ride the Prog Flume, try to produce a Long One and work with all the usual spectacular favourites. Oh, and don't panic, the regular Spec crew are on hand to make sure no one gets hurt.
Franz Ferdinand - Always Ascending
The Pretenders- Stop Your Sobbing
De La Soul - Pain
Grandaddy - Stray Dog and the Chocolate Shake
Moondog - Paris
Cass McCombs - Bum Bum Bum
Kevin Morby - Dorothy
Vulfpeck - My First Car
Ryley Walker - The Half Wit In Me
Robert Forster - Learn To Burn
Cate Le Bon - Are You With Me Now
Karen Dalton - Something On My Mind
Homer Banks - Sixty Minutes Of Your Love
Leon Bridges -Coming Home
Curtis Harding- Face Your Fear
Themselves - Crayon Sharpener
Livy Ekemezie - Get It Down
Hey - Wieliczka
Sweet Baboo - You're A Wave
Francis Bebey - Agatha
Beck - Dear Life
Kevin Ayers - May I?
Robert Wyatt - A Beautiful Piece
Four Tet - 2017
Sean Nicholas Savage - Darkness