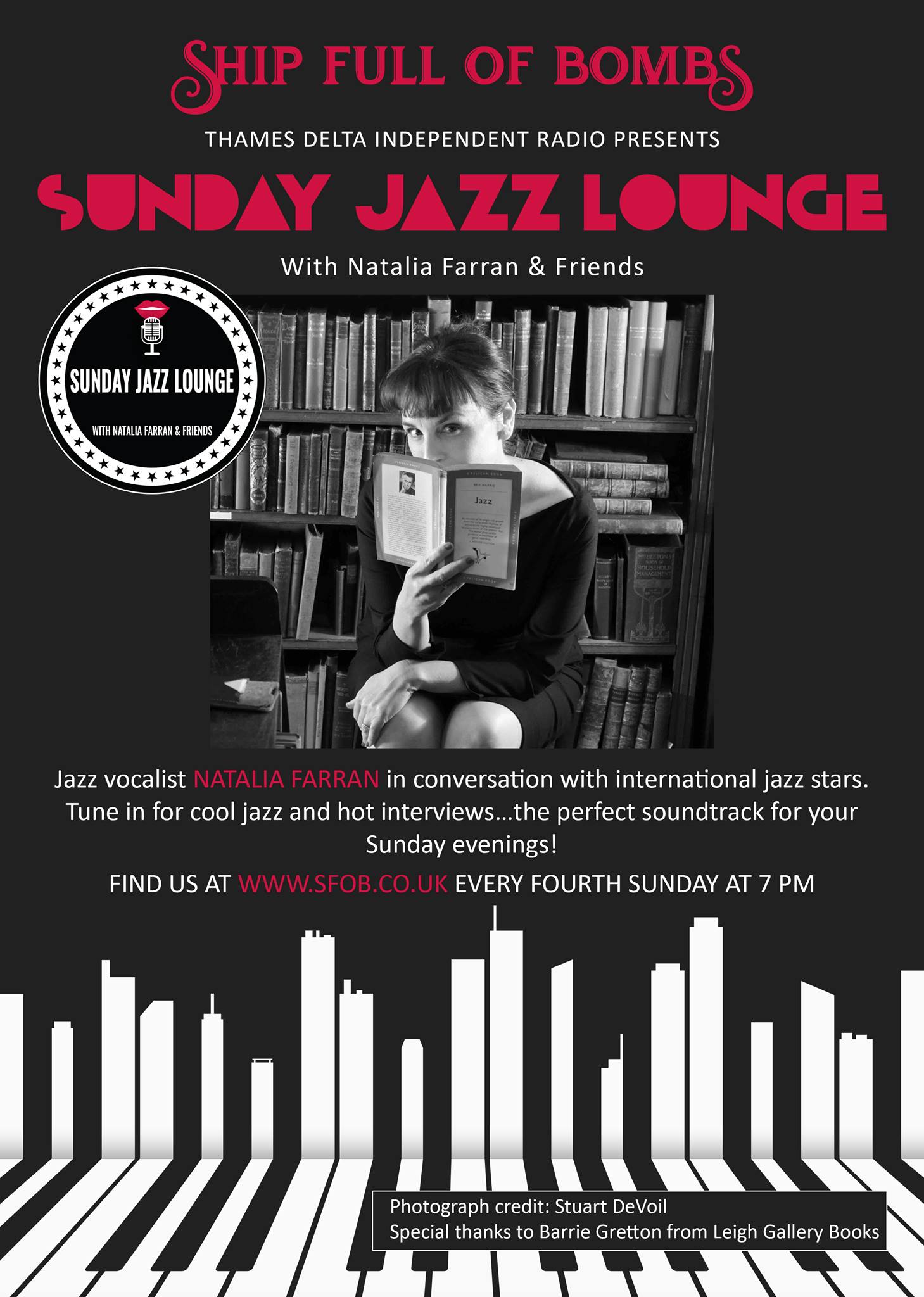 TODAY: THE DAISY BOWLERS, LIVE IN THE "SUNDAY JAZZ LOUNGE" STUDIO!
In today's episode of Sunday Jazz Lounge we feature our very first live performance! I can hardly contain my excitement as I delight in the gorgeous harmonies of local jazz superstars Heather Simmons, Debbie Bines and Dave Cooke: the spectacular Daisy Bowlers. We'll listen to some of their recordings as well as their live performance, and I will join them on a number at the end of their live segment. My colleague Doug Kaye sends in a report from the jazz trenches and tells us all about the grand opening of the Jazz Café and Living Jazz Heritage Room, in Southend; and we will hear other fabulous vocal jazz groups, such as The Andrews Sisters, The Manhattan Transfer, The Ink Spots and Lambert, Hendricks & Ross, amongst other vocal gems. Don't miss this uplifting and life-affirming edition of Sunday Jazz Lounge!
TRACK LISTING LIVE PERFORMANCE:
Yes, Sir, That's my Baby (Kahn/Donaldson) - The Daisy Bowlers
Saving All your Honey for Me (Heather Simmons) - The Daisy Bowlers
Life is Sweet to a Daisy Bowler Beat (Heather Simmons) - The Daisy Bowlers
Five Foot Two (Henderson/Young/Lewis) - The Daisy Bowlers
Bésame mucho (Consuelo Velázquez) - The Daisy Bowlers with Natalia Farran
Heather Simmons on double bass and vocals
Debbie Bines on ukulele, kazoo and vocals
Dave Cooke on guitar and vocals
Natalia Farran guest vocals on second half of last track
You can buy their new album "Music to smile to" on www.thedaisybowlers.com.
Heather's CD "I'm Old Fashioned" is available on CD Baby and iTunes.
YOU CAN CATCH THE DAISY BOWLERS LIVE EVERY FIRST FRIDAY OF THE MONTH AT THE FISHERMEN'S CHAPEL, IN LEIGH-ON-SEA, 2-4 pm.
TRACK LISTING RECORDINGS
That Man (Caro Emerald) The Daisy Bowlers
Tea for Two (Youmans/Caesar) The Daisy Bowlers
My Clock is Tickin' (Heather Simmons) The Daisy Bowlers
Roll on Mississipi (Kye Fleming/Dennis Morgan) The Daisy Bowlers
If I Had a Dime (Heather Simmons)
Rum and Coca Cola - The Andrews Sisters
Hold Tight - The Andrews Sisters
Home Cookin' - Lambert, Hendricks & Ross
Halloween Spooks - Lambert, Hendricks & Ross 
Come on Home - Lambert, Hendricks & Ross
Java Jive - The Ink Spots
Four Brothers - The Manhattan Transfer
Gloria - The Manhattan Transfer
Chanson d'Amour - The Manhattan Transfer
Dust My Broom – Cassandra Wilson
Little Room – Norah Jones
You're the Boss – LaVerne Baker and Jimmy Ricks
The Walking Band- Clyde Stubblefield
Nobody's Princess - Natalia Farran
Willow Weep for Me – Lou Rawls