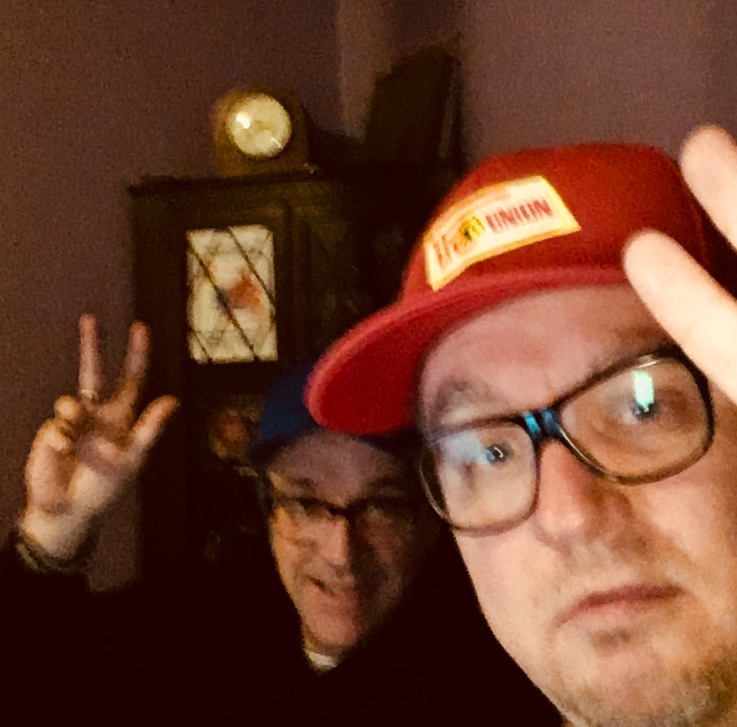 Coop and Lee, sitting in the Railway having a Record Buyers Anonymous Meeting with a selection of music only they'd buy and that you need to hear. And tracks each other played that they'll now be buying as a consequence.
It's only a Polyvinyl WeirdGear Radio Show no less...
1) Palais Schamburg - Telephone (C)
2) Bill Wyman - Si Si Je Suis un Rock Star (L)
3) Placebo 1973 - Balek (C)
4) Parsley Sounds - Ease Yourself in and Glide (L)
5) Safet Isovic - Mujo Kuje Konja Po Mjesecu (C)
6) The Children of Sunshine - It's a Long Way To Heaven (L)
7) Ghulam Ali - Mehboob Mitha (C)
8) Lee Hazlewood and Ann Margret - Sleep in the Grass (L)
9) Doris Norton - Norton Apple Software (C)
10) Jameszoo - Flake (L)
11) Kleenex - Heidi's Head (C)
12) The Monkees - The Door into Summer (L)
13) African Black - Nzango (C)
14) Funkstörung Feat. Sensational - I Does It (L)
15) Steve Monite - Only You (Disco Jam) (C)
16) Wal Sant'ana - Que Vida Essa (L)
17) Celio Balona - Tema de Batman (C)
18) Leonard Nimoy - If I Had a Hammer (L)
19) Alain Boissanger - Crazy Girl Crazy Wold (C)
20) Brian Eno - St. Elmo's Fire (L)
21) Le Bois Sirop - Je Voudrais Danser Avec Toi (C)
22) The End - Cardboard Watch (L)
23) Roberto Conrado - Ticklish (C)
24) Mike Nesmith - Capsule (Hello People a Hundred Years from Now) (L)
25) Lantei Lamptey - Fish & Funjee (Koni Ke Kenan) (C)
26) Jean Pierre Decerf - Black Safari (L)
27) Soulwax - Masterplanned (C)
28) The Modern Lovers - Old World (L)
Muzak (L)
Resonance - OK Chicago
Alain Couraguer - Course De Ten
Ludovic Decosne, Pierre Daubresse et Oliver Natal - Gloaming
Raymond Guiot - Basse Duettino
Bernard Estardy - Riviera Express
Pierre-Alain Dahan et Mat Camison - Rhythmiques No.2
Andre Ceccarelli - Funk. No.2
Money Mark - No Fighting
Phil Spector - Bumbershoot
Sergio Ferraresi - Time of Machines
Parsley Sound - Spring's Near
Team Morale - Totoro
Luke Howard - Oculus
Santucci Scoppa - Tip Cat
Pete Moore - Steptoe and Son
back on air Sunday 13th May 7-9pm. do join us..