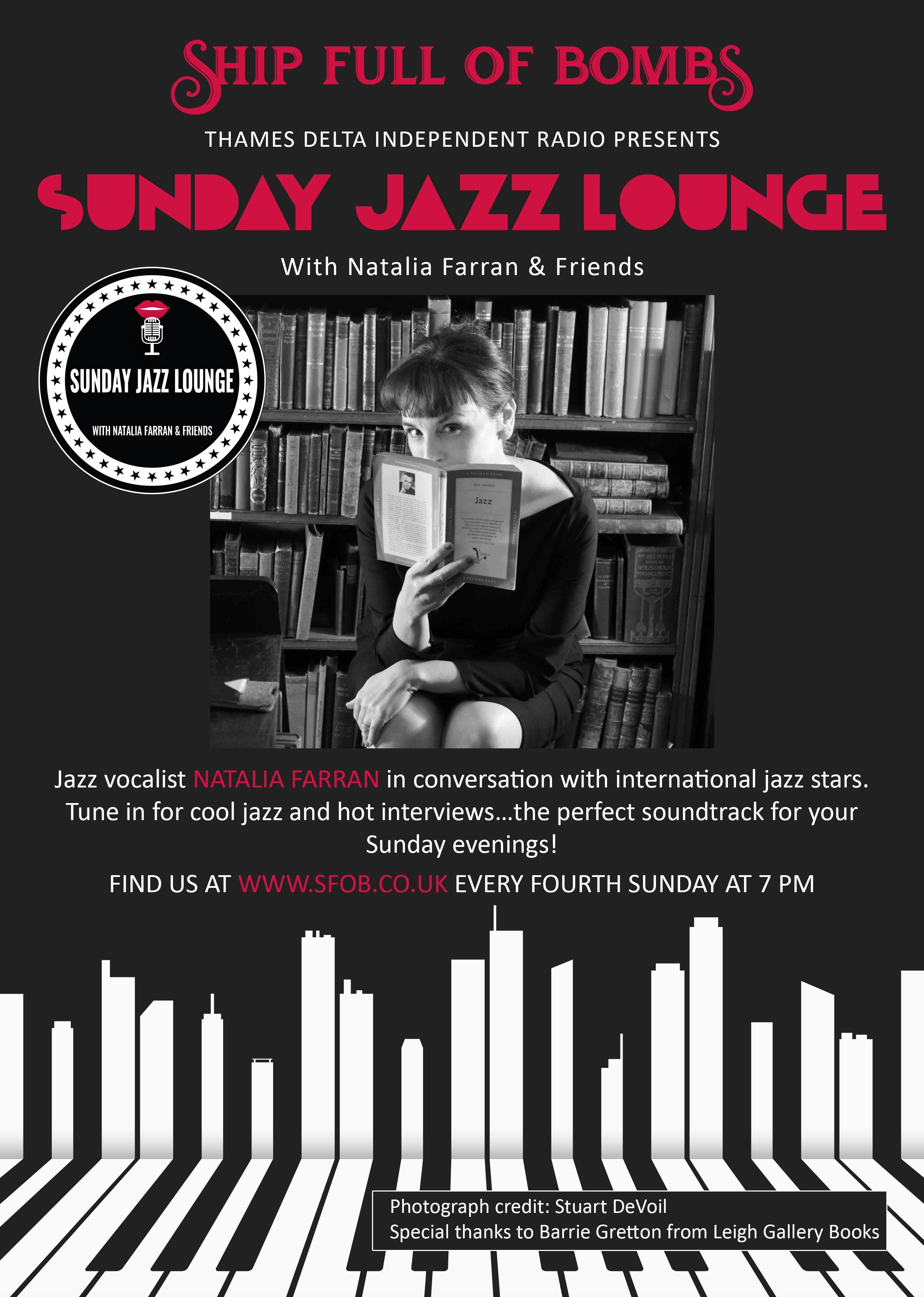 SUNDAY JAZZ LOUNGE - NOVEMBER 2017
In this edition of Sunday Jazz Lounge, Natalia Farran and Doug Kaye converse with Ramón Farrán, Natalia's father. The Spanish jazz legend will regale us with anecdotes about his experiences playing drums with the likes of Frank Sinatra, Chet Baker, Don Byas and Sonny Rollins; how he knocked on the door of Ronnie Scott's asking to play with him as a teenager; how he started the bebop jazz movement with his school friends in Franco's Spain, where imported music was illegal; how he read music before words; and we'll even hear about him rewriting the Muskerhounds' TV theme tune. All of this, plus a fabulous soundtrack - this time focusing on big bands -  with artists including Tubby Hayes, Sonny Rollins, Artie Shaw, Billie Holiday, Frank Sinatra, Nelson Riddle, Harry James, Duke Ellington, Don Byas, Lionel Hampton, Joe Henderson and Chet Baker.
An enlightening, entertaining and educational programme… don't miss this spectacular edition of Sunday Jazz Lounge!
TRACK LISTING
Tubby Hayes & his Orchestra ~ Orient Line (Deuces Wild)
Sonny Rollins with Oliver Nelson Big Band ~ Alfie's Theme
Artie Shaw with Billie Holiday ~ Any Old Time
Frank Sinatra with Nelson Riddle ~ Blues in the Night
Harry James Big Band with "Pretty" Kitty Kallen ~ I'm Beginning to see the Light
Duke Ellington ~ Stompin' at the Savoy
"Hot Lips" Page and His Orchestra with Don Byas ~ These Foolish Things
Lionel Hampton ~ When the Lights are Low
Joe Henderson ~ Caribbean Fire Dance (from the album Mode for Joe)
Tubby Hayes & his Orchestra ~ Mambo Tesoro
Chet Baker ~ Old Devil Moon
Ramón Farrán and the ONJAZZ (Spanish National Jazz Orchestra) ~ fragments from double album Jaleos (from tracks Loa-nana & Mi soleá)
Jack McDuff with Benny Golson Big Band ~ Theme from the Carpetbaggers